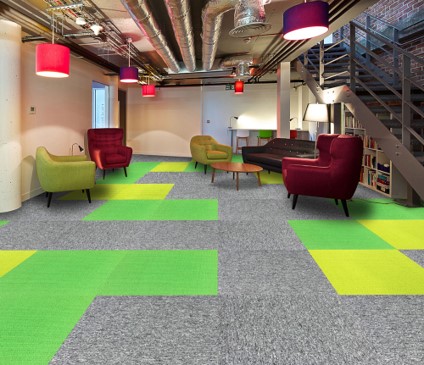 Carpet Tiles
Carpet Tiles provide an economical, hardwearing and versatile alternative to Floor covering for your Home or Office. Ideal for high traffic areas in a domestic or commercial setting, Carpet Tiles can be used to create a contemporary and stylish design.
4 Square Carpets is one of the leading suppliers of Carpet Tiles across UAE. Our new exciting Carpet Tiles collection with modern design Carpet Tiles add a dash of color and panache to even the dullest of office spaces.
Manufactured using 100% colorfast stain resistant polypropylene and having a PVC backing incorporating fiberglass as the middle layer to aid dimensional stability and combat expansion and contraction, with 7mm thickness and backed by the manufacturer warranty, these colorful hard wearing low cost Carpet Tiles are for those seeking a luxurious warm Interior on a budget.
Easy to install and remove with no adhesives or damage to the subfloor, these commercial Squares and Plank effect Carpet Tiles offer an endless combination of colorful floor designs to enable you to custom design your home, office or commercial space.