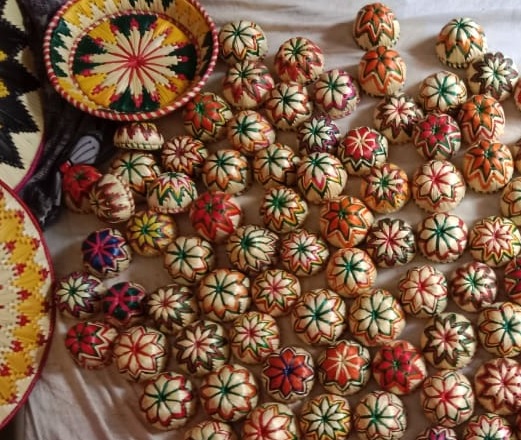 Natural Grass
A Handicraft, more precisely expressed as Artisanal Handicraft or Handmade, is a wide variety of work where useful and decorative objects are made completely by one's hand by using only simple, non-automated tools like scissors, carving implements, or hooks with one's hands and skill, including work with textiles, moldable and rigid materials, paper, plant fibres, clay, etc.
Handicrafts are often made for Home use, Gifts, Souvenirs and Decor.
Collective term arts and Crafts for handicrafts includes Artisanry, Crafting, and handcrafting.